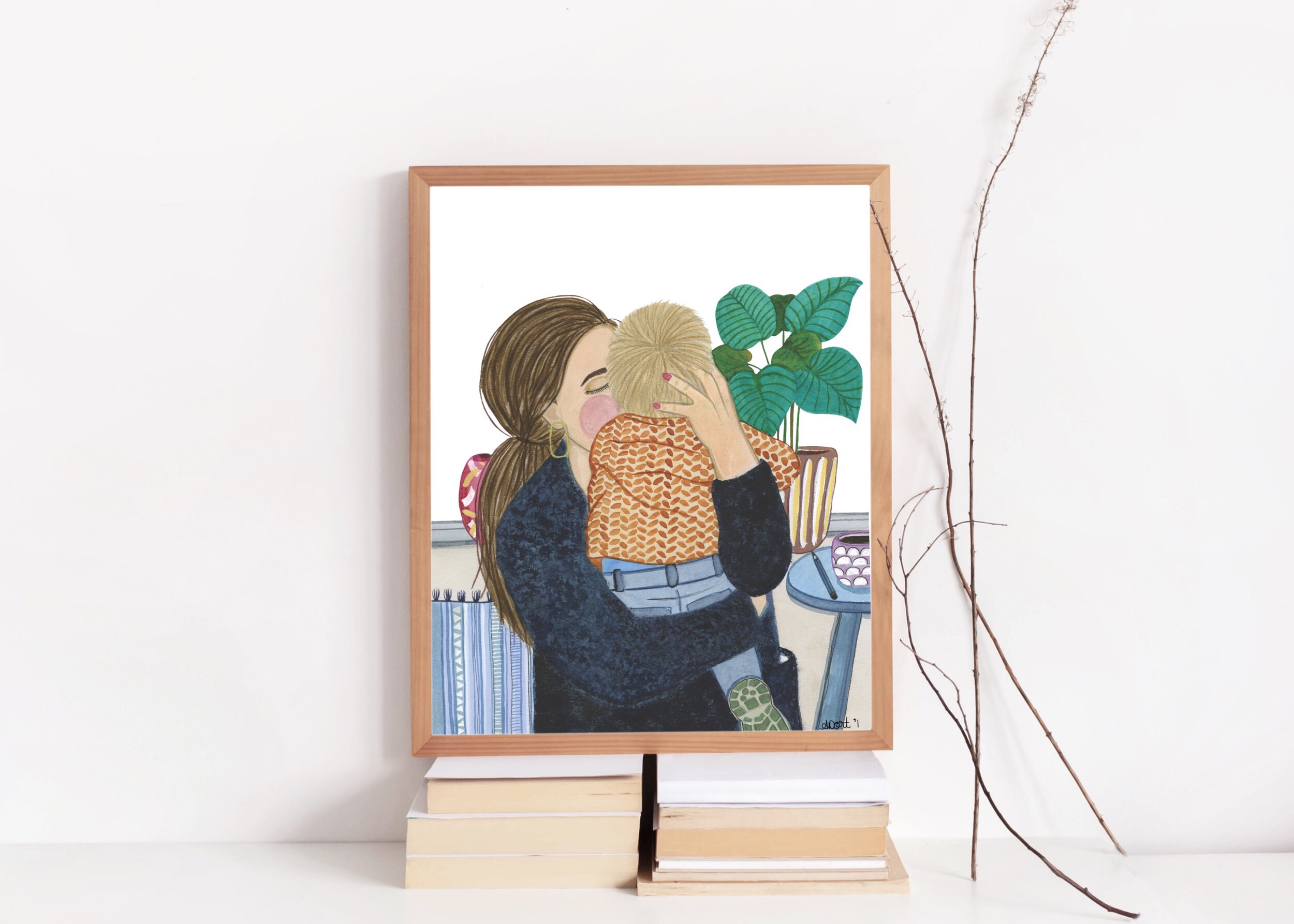 Mama And I, Art Print
Motherhood is such an wild and exhausting life experience. It is sometimes beautiful and rewarding and magical, but it is also trying and defeating.
Finding joy and quiet in stolen moments is often what keeps us going.
This piece was so special to paint. It is a personal reminder of the love between my son and I, but the love with which is was painted can be felt by all.
Specifications:

-8"x10" or 11"x14"
-Watercolour Print on 12pt uncoated cover.
-Ships flat with cardboard backing in protective sleeve.
-unframed
_______________
Framing Suggestion
When framing your art, choosing the right frame to compliment each piece can be difficult! I recommend matting any smaller prints (under 11" x 14") to fit a larger frame. You can easily find large frames that already have a mat to fit your 8" x 10" which will also help to open and brighten your space.
When you purchase from our shop, you are supporting a single Mama with a Disability. I appreciate each and every one of you for helping us grow.
Please allow 2-3 business days for shipping.
_______________
Want to see more illustration and get you hands on printable self care worksheets? Sign up for our newsletter at www.lavendersageco.com and/or follow us on Instagram at www.instagram.com/lavendersageco