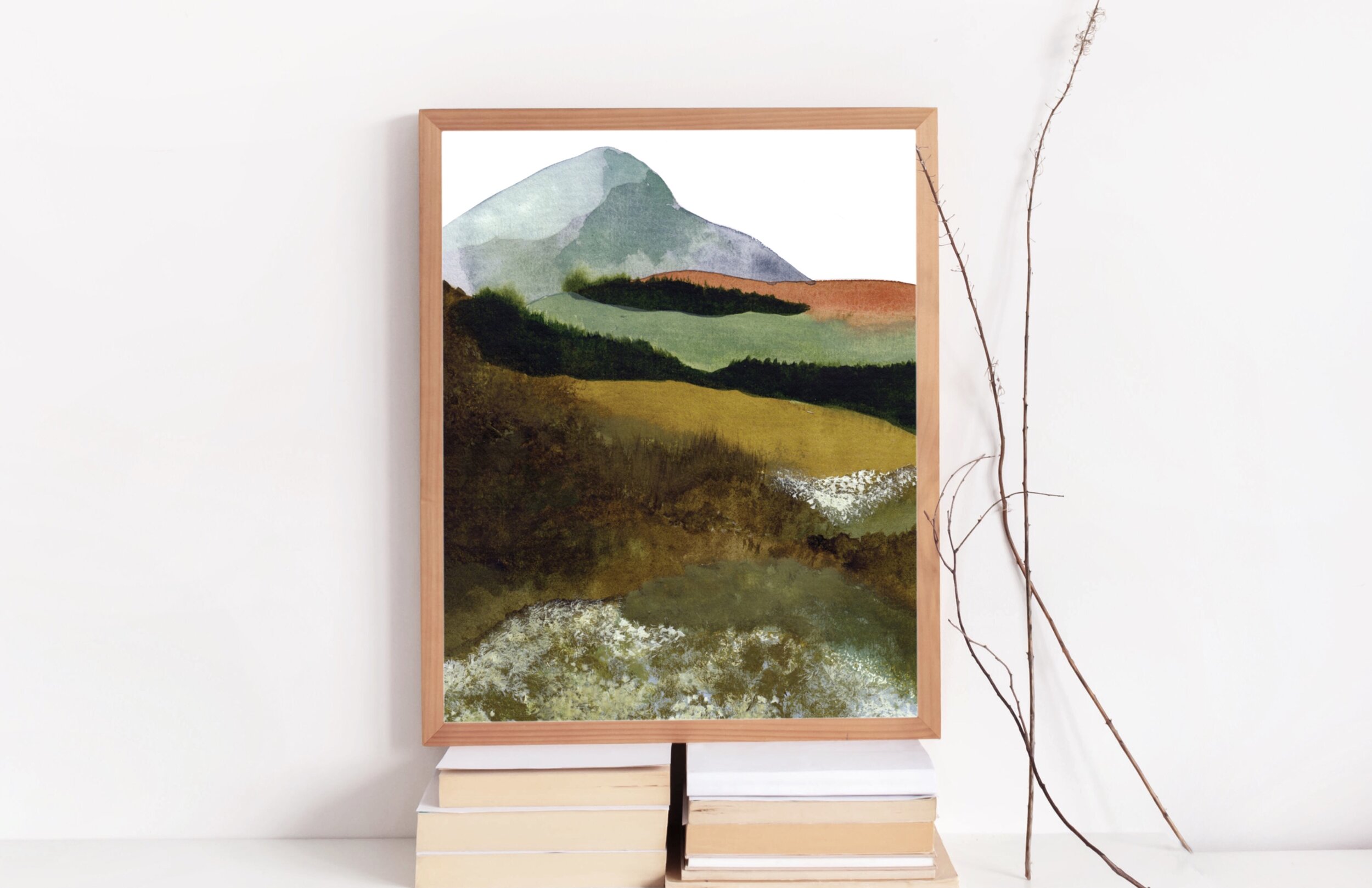 Iceland, Art Print
Best Seller!

This warm, earth toned watercolour painting features a scenic Nordic mountain view from Iceland. This Scandinavian-inspired print is one of my most beloved and its rich landscape is certain to compliment any space. It was painted using watercolour in many layers to create a vibrant and textured landscape.
Specifications:
-8"x10"
-Watercolour Print on 12pt uncoated cover.
-Ships flat with cardboard backing in protective sleeve.
-unframed
This painting was inspired by a photograph by my good friend & photographer, Sydney MacLennan. It was painted by me and reproduced with her permission. You can check out Sydney's beautiful photography at www.sydneymaclennan.com.
_______________
Framing Suggestion

When framing your art, choosing the right frame to compliment each piece can be difficult! I recommend matting any smaller prints (under 11" x 14") to fit a larger frame. You can easily find large frames that already have a mat to fit your 8" x 10" which will also help to open and brighten your space.

When you purchase from our shop, you are supporting a single Mama with a Disability. I appreciate each and every one of you for helping us grow.
Please allow 2-3 business days for shipping.
_______________
Want to see more illustration and get you hands on printable self care worksheets? Sign up for our newsletter at www.lavendersageco.com and/or follow us on Instagram at www.instagram.com/lavendersageco