Printable Boundaries Workbook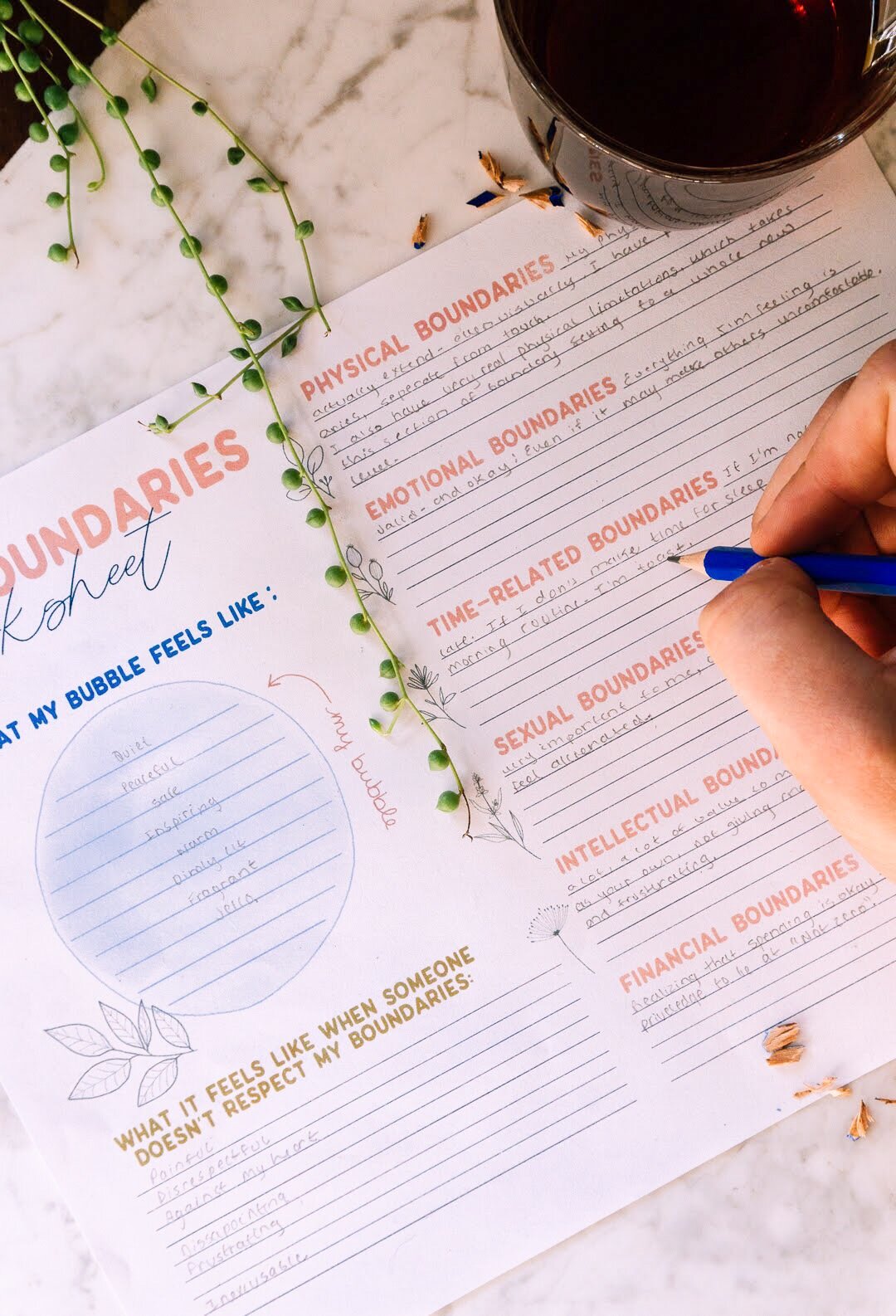 Printable Boundaries Workbook
Our mini Boundaries workbook is a 3-Page Printable workbook we're excited to offer you!
We've chatted a lot about boundaries over on our Instagram page, but let's be honest, most of us are terrible at maintaining healthy boundaries.
And to be fair, boundaries aren't talked about nearly enough. They're aren't spoken about in a normalized manner. We aren't taught how to establish boundaries, enforce boundaries or even why we need them.
But we do need them, and in all of our relationships.

That's why we've been working hard to create a tool to help you discover the boundaries that are important to you, determine which are most lacking and empower you to implement them into your relationships today.
Please note that this is a digital product and that no physical product will be mailed.